hand-painted original oil paintings of lighthouses, landscapes, wildlife, country scenes, and seascapes (and more)
contact Fran Brooks via email
Commissioned Dog Portraits - contact the artist for details at artistnannie@feelhealthier.com Click on the icon below for Border Collies or Other Dogs to see examples of completed dog paintings.

"Starry Night Border Collies"

and

"Highland Watch"

ORIGINALS DONATED TO GLEN HIGHLAND FARM BORDER COLLIE RESCUE AUCTIONS

Prints now Available at Fine Art America

Artist will donate a percentage of sales to benefit Glen Highland Farm Border Collie Rescue

Border Collie Art VIDEO

(click image to view)

Bird Art VIDEO

(click image to view)

All

i

mages,

text,

logos

or other

information contained on this web site are

©

Copyright of the

artist

(Fran Brooks/artistnannie)

and may not be used or reproduced without

the artist's

permission.

All paintings and prints are copyrighted, all rights reserved by the artist.
Visitors since October 18, 2003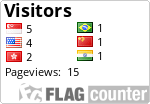 Visitors by country since February 14, 2010
artistnannie.com